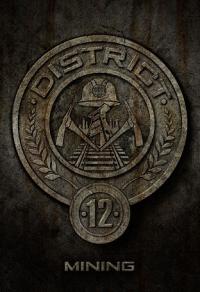 Description
Edit
District 12 is one of the districts of the nation Panem. District 12 provides coal for the Capitol, and the tributes of District 12 are known to inspire other tributes in the Arena (because of reigning champions Katniss Everdeen and Peeta Malark).
The Hob
The Hob is District 12's black market. It has been rebuilt since it's burning down by the Capitol.
Peacekeepers
Edit
Escorts and Stylists
Edit
Residents
Edit
These are the citizens who have passed the reaping age.
Ad blocker interference detected!
Wikia is a free-to-use site that makes money from advertising. We have a modified experience for viewers using ad blockers

Wikia is not accessible if you've made further modifications. Remove the custom ad blocker rule(s) and the page will load as expected.